Spring is now ever closer, the days are getting longer day by day and the sun begins to shine more and more, making me want to leave the house to do some 'healthy sport, in view also of the bikini test for 'summer.
Never as in this period, however, meet the runner with various attires: the fundamental rule for the right clothes to wear is always to come out as if there were 10 ° C in most of the real.
So either open the window to hear how the temperature and if there is no wind, or the best solution is to renew your wardrobe with a dress designed for mid-season temperatures: the market found windproof jackets or anti-rain, which this season they are indispensable, sweatshirts, leggings and sneakers, now an established trend and not just for Spring Summer 2016.
As always, however, there are those who do not just check the first timid sun does not care about temperature and comes out in shorts and summer top, too bad the first 10 minutes you walk to chatter before they get warm, while the skin becomes cyanotic. the ideal clothing so it's a bit '80s: yes to short, but at mid-thigh, a long-sleeved shirt top with an anti-wind jacket, knee high socks and a headband to keep your forehead and ears cold.
Then there are the rather chilly that are the exact opposite of reckless and out of the house with long pants, tank top, long sleeved and windproof jacket. The ideal solution is to buy a thermal sweatshirt as DIWO
Curve, patented sweatshirt Freddy, exclusive design, breathable and water-resistant and easy to wear thanks to the curved zip.
And two days before, by looking at the weather finally sighted people who prepare for the exit.When they go to run normally wear an anti-rain jacket although there is sunshine and 15 ° C, or in shorts with the wind whipping at 30 km / h.
In recent years, even the sports clothing has changed several changes following the flow of fashion and trend of the moment, for example, by incorporating in it the elements coming from streetwear, dall'outdoor, from the world of hip hop, skateboarding and vision fashion of some of the most influential designers of our generation.
it is precisely for this reason that more and more designers collaborate with the big sportswear brands: from Sacai and Nike, adidas and Stella McCartney, to name a few cases.
But it's not just the sweatshirts, with the boom of running even sneakers and protective clothing were finally cleared and switched to being the leaders and the inevitable accessories in the wardrobe of millions of people, including celebrities, so not only for fans fitness.
Gallery
Fendi 2016 Pre Fall Autumn Womens Looks Presentation …
Source: www.denimjeansobserver.com
Fausto Puglisi 2015-2016 Fall Autumn Winter Womens Runway …
Source: www.denimjeansobserver.com
14 trends you need to know for summer
Source: www.gq-magazine.co.uk
Emily Kiddy: Spring
Source: emilykiddy.blogspot.com
SHOUT – A Lifestyle Network
Source: shout.sg
Trendzoom: FOCUS Swimwear S/S 2018
Source: us.fashionnetwork.com
Trends: Spring/Summer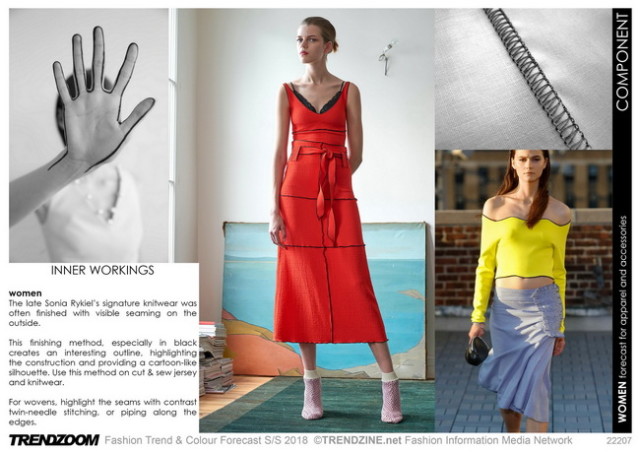 Source: www.weconnectfashion.com
Denim & Jeanswear 2013-14 Fall Winter Mens I MBFW Tokyo …
Source: www.denimjeansobserver.com
Casual Summer Clothes For Teenage Girls 2014-2015 …
Source: 1-moda.com
Fashion Trends Forecast 2019/20
Source: modacable.com
Casual Summer Clothes For Teenage Girls 2014-2015 …
Source: 1-moda.com
Jean Paul Gaultier
Source: nowfashion.com
TRENDS // TREND COUNCIL
Source: www.bloglovin.com
61 best images about Holiday 2017 Trends on Pinterest …
Source: www.pinterest.com
Latest Indian Pakistani Frock Designs For Girls & Kids 2015
Source: afashionz.com
Emerging Colour S/S 2017
Source: www.crfashion.com
Milan Fashion Trends 2016: What are the biggest Spring …
Source: www.milandesignagenda.com
Milan Fashion Trends 2016: What are the biggest Spring …
Source: www.milandesignagenda.com
Trends: Spring/Summer
Source: www.weconnectfashion.com
Milan Fashion Trends 2016: What are the biggest Spring …
Source: www.milandesignagenda.com