With the arrival of the first sunny days and mild temperatures increasing gradually begins, without fear, to speak of trends for next spring / summer and this is the first major trend that can not quite let escape: the patch mania!
Of what is it about? You know the patches that will grandmothers attacked on jeans or leggings on when, for too many afternoons spent playing with friends or for too many falls, were formed on small and large holes in the knees?Today they are back in the limelight and not only apply to patch the clothes, but also and above all to embellish creating jeans, jackets and super unique and custom accessories!
On the catwalk, last September, we have seen jackets, denim garments, bober jacket, shoes and clucth of all types and today, that spring is finally coming, almost all brands (low cost or not) have proposed their customized version of the "mania patch". Despite this, if you have a little 'fantasy, free time and want to commit, the best thing would be created for themselves a perfect head full of patches, pins and applications that represent us and that tell, in part, our history or our passions.
Bomber Jacket o Giacca Jeans?
The garments to be customized to better interpret this trend are several, but the most popular by far are definitely coats (at least until you start to do a little 'hotter). Bomber jacket, jeans and jackets collage are surely among the most loved and the most suitable to be appointed. Choose preferably in light colors, so that the patch stand out more and choose from one of the seals, pins, written applied and custom embroidery to create a unique and personalized outerwear to combine with short dresses, vintage denim and flashier look.
Jeans
The most customizable chief of all is surely the denim, then do not waste time and customized your favorite jeans with many nice and colorful different applications. The result is original and very nice, perfect for illuminating the summer days and to make your unforgettable look.
If you decide to opt for custom jeans but remember that the patches, when applied, tend to "eat" a bit 'of tissue, in order not to end up with gorgeous jeans, but too tight, then choose to customize a slightly abundant model , so you do not have bad surprises in the finished work.
Accessories
Finally, do not forget the accessories that are definitely the best way to inizare to approach to this new trend, no customize suffered a head impengnativo or too difficult to match in the right way.
Hence patches can also be applied to bags, shoes, backpacks and accessories making them unique, colorful and fun, as well as in line with new trends.
You are lazy and do not want personalizzarvi own accessories? Then try to cecare brands that already sell personalized accessories, will be the best way to start!
Gallery
Milan Fashion Trends 2016: What are the biggest Spring …
Source: www.milandesignagenda.com
flowers, floral galore – Julia Cavallaro Designs
Source: juliacavallarodesigns.com
Milan Fashion Trends 2016: What are the biggest Spring …
Source: www.milandesignagenda.com
Spring Summer 2016 For… The Rock-Chic
Source: inspiredinthecity.com
20 Beautiful Summer Maxi Dresses 2016 – SheIdeas
Source: www.sheideas.com
Kendall Jenner kicks off Mango's new fast-fashion campaign
Source: www.wgsn.com
Eva Habermann Photos Photos
Source: www.zimbio.com
Supreme Vans 2016 Iridescent Collection
Source: hypebeast.com
Jordan Barrett para Vogue Hommes Spring/Summer 2016 por …
Source: www.malefashiontrends.com
Rhinestones, Python and Sculpture Heel Luxury Shoes
Source: www.avrvm.eu
Large Size Ladies Clothes In Sallie Sahne Spring-Summer 2019
Source: thebestfashionblog.com
2016 Summer Outfit Trends
Source: fremode.com
Fashion clothes for men Spring Summer 2016 (VIDEO) – DRESS …
Source: dress-trends.com
Tenkey Spring/Summer 2016 – MFSHOW Men
Source: www.malefashiontrends.com
Chanel show Spring-Summer 2016 at Paris Fashion Week …
Source: dress-trends.com
Spring/Summer 2016 Trends | London Collections: Men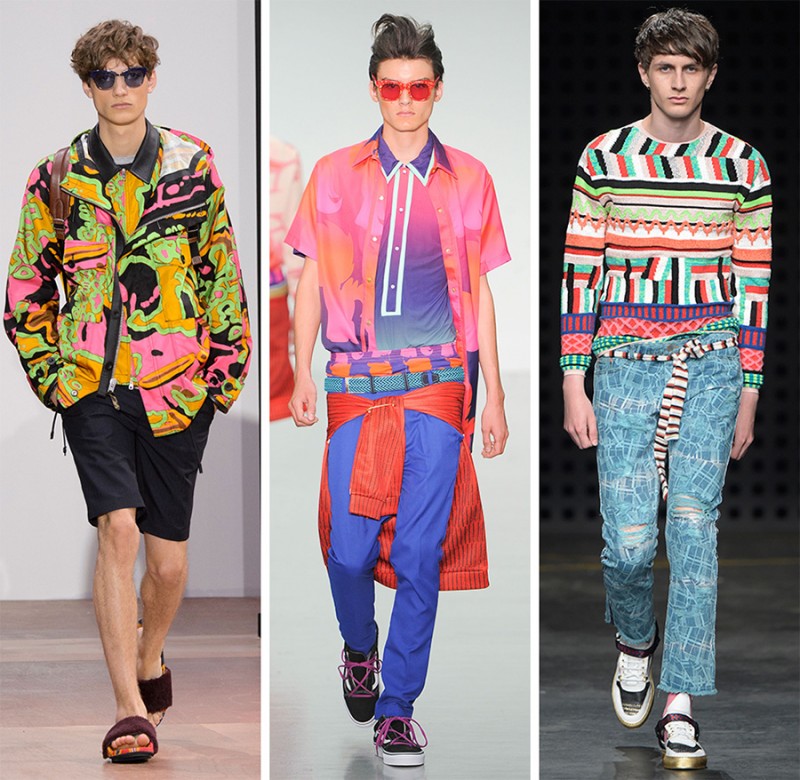 Source: www.thefashionisto.com
Women fashion trends spring summer 2016
Source: dress-trends.com
LookCeleb
Source: lookceleb.com
Spring/ Summer 2016 Fashion Trends
Source: www.fashionisers.com
2016 Fashion Trends
Source: imgkid.com